Yearbook Survey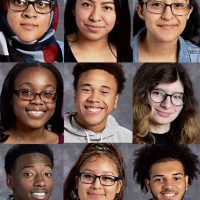 FOR SENIORS AND SENIORS ONLY:
"WE WERE HERE" is the theme of this years yearbook.
Superlative means to embody excellence. In a High School Yearbook it's the "Best Smile and Most Athletic" section of the book. Please help the yearbook staff determine who should be featured for the different categories that the staff is considering. To vote for a senior, simply type the SENIOR'S FULL NAME into the space provided. The staff may also be adding various features that would need your input, such as senior quotes and aspirations. Click on a fence below and follow the link to the survey.
Thank you,
Yearbook Staff