Walking Sprites in AE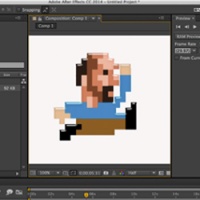 Animation is the process of creating the illusion of a moving image using a sequences of static (still) images in rapid display. The animation below shows two poses of Mr. Pixel to create the illusion that he is walking. Below is a sample walking sequence of Mario from the early home game version of Donkey Kong. Use the tutorials that follows to create a simple animation of your walking pixel person.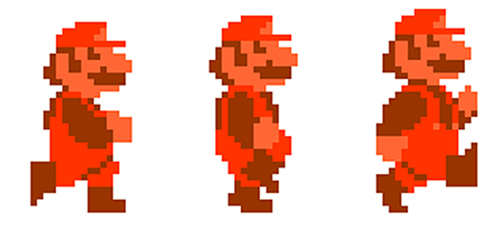 Stop Motion Photography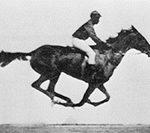 Eadweard Muybridge was an English photographer who is known for his work in photographic studies of motion. In 1877 he conducted a study of animal locomotion where he photographed multiple stages of an animals' movements then viewed them in rapid succession. The result is some of the first motion pictures in history.


Tutorial | Creating an Animated Walking Sprite