Job Search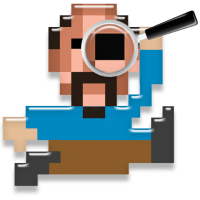 The following links are job search engines that will help to find a job in our area. When applying for a position it is good to to dress nice, cover tattoos, remove excessive piercings, carry a bider or a folder, bring a recent resume, a list of references, a printout of the job listing, and request an application that you will fill it out at home. Remember the name of the person you spoke to so when you return you can request to speak with them again. Good luck.

The Chief is the leading publication for public service jobs in New York City and State posting exams and opportunities that lead to public service positions.  For a complete list of every job title offered in NYS visit Passbooks' Upcoming Exams page.

As the world's #1 job site, with over 150 million unique visitors every month from over 50 different countries, Indeed has become the catalyst for putting the world to work.
Monster Jobs is a global leader in successfully connecting job opportunities and people. Monster uses the world's most advanced technology to help people find better, matching job seekers to opportunities via digital, social and mobile solutions.

Since 2000, Snagajob made it their mission to help hourly workers find jobs they love–and help hourly employers find the best people for their jobs.
Neuvoo.com

is a free job search engine that indexes jobs directly for free from companies' career websites, placement agencies and job
boards. They centralize all jobs available on the web to help people find new career opportunities.

CareerBuilder has the largest online job site in the U.S., but we're more than just a job board. We
are the global leader in human capital solutions.