Georgia OKeeffe – Biography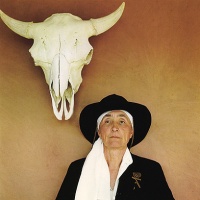 Georgia O'Keeffe was born in Wisconsin in 1887. She longed to be an artist from an early age. When she was 18 she attended the Art Institute of Chicago and a year later went to study at the Art Students League of New York. She worked briefly as a commercial artist in Chicago before moving to Texas to teach. In 1922, at the age of 35, she married photographer and gallery owner Alfred Steiglitz and she became very famous for her large flower paintings. After her husband died in 1946, she moved to New Mexico to paint the desert scenes. Her fame continued to grow throughout the 1950s and 1960s. In 1971 her eye sight deterioratd dramatically and she couldn't paint for 3 years. In 1985 she received the Medal of the Arts from President Ronald Reagan. She lived to 98 years old.
Biography Task
Use the links below to gather facts about Georgia Okeeffe that will help you compose a brief biography about the artist. Using Google Drive create a Google Document titled "LastName_OkeeffeBio" (using your last name) and share the document with me. Paste the "Questions to Answer" found below onto your new LastName_OkeeffeBio document.
Biography Links
 Minneapolis Institute of Arts, The Natural World of New Mexico Inspired  Georgia O'Keeffe.
Georgia O'Keeffe Museum, About Georgia O'Keeffe
Art Smart 4 Kids, Georgia O'Keeffe
Questions to Answer
Where and when was the Georgia O'Keeffe born?
Where did Georgia O'Keeffe grow up?
What information can you find about her childhood? What was she like? What where her interests?
What colleges did the artist attend, when did she attend, what did she study?
What awards did she receive at Art Students League?
What job did the artist have after college, where did she work, what did she do?
Who did she marry, what did he do for a living, and how did he help her career?
According to the O'Keeffe Museum Biography, what are some of her best-known pictures?
Where did Georgia move to after her husband died, when did that happen?
What types of paintings did she paint in New Mexico
What are some things that influenced or inspired the artist? Give examples
How did the New Mexico environment influence her work?
How would you describe her bones work, what does it look like?
What are the distinguishing characteristics of her artwork?
How would you compare and contrast O'Keeffe's cityscape with her bone Painting?
How are the shapes similar between the two paintings, how are the shapes different?
How is her use of color and value similar between the two paintings, how are colors and values different?
Will you state in you own words what you feel influenced O'Keeffe's to create her cityscape paintings?
How did her time in NYC influence the cityscape painting she created?
How did her paintings change when she moved to New Mexico, what changes in color, shape, or value can you perceive?
How do you feel her time in New Mexico affected the colors she used in her paintings?
What aspects of her environment do you think influenced the colors she used in her bone paintings?
How do you feel the New Mexico environment affected the subject matter of her bone paintings; why did she paint bones?
Using what we've learned what Illustrator tools would you use the create the forms evident within the bone painting?
What are the parts or features of the bone paintings, can you list the parts of the painting?
What is the theme of her bone paintings, what feelings do you associate with the paintings?
Based on what you know, how would you define the color harmony evident in her paintings?
O'Keeffe's NYC Paintings and Stieglitz Photos of NYC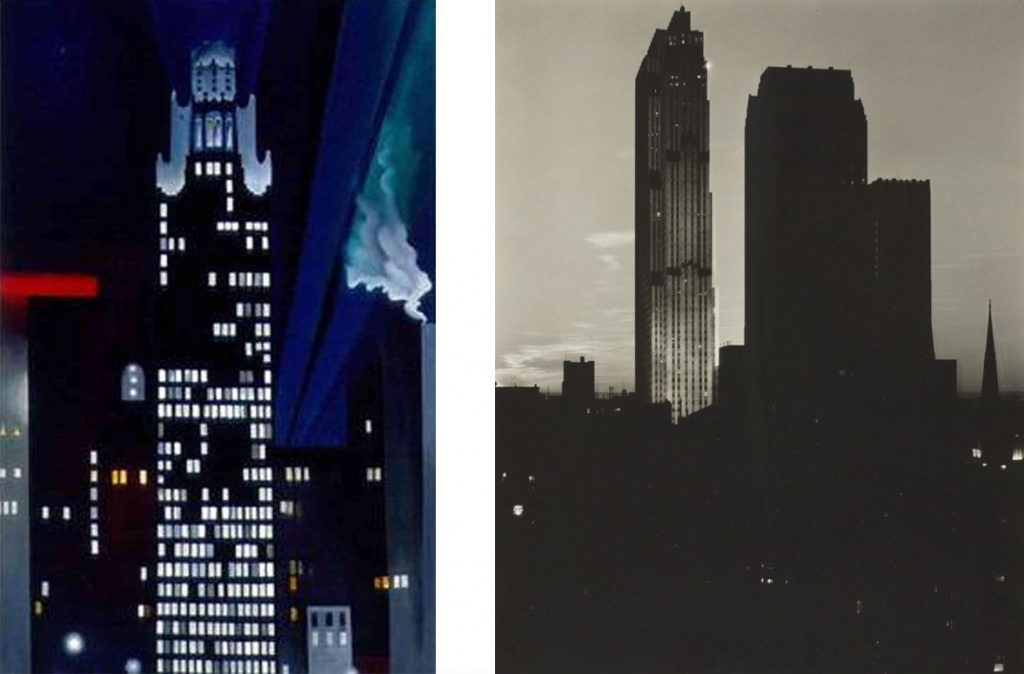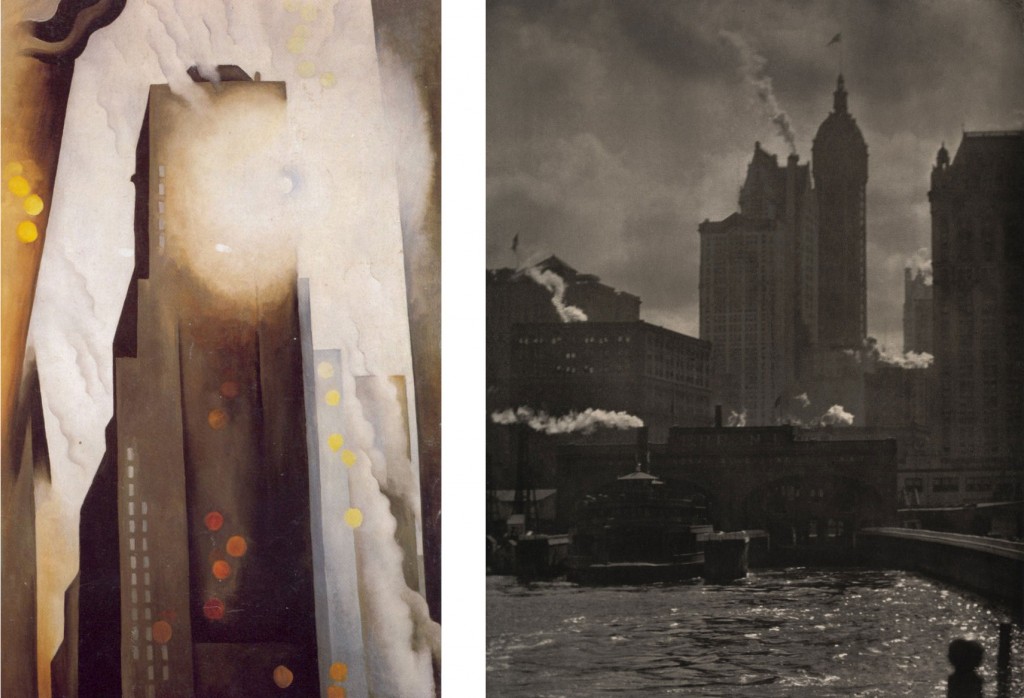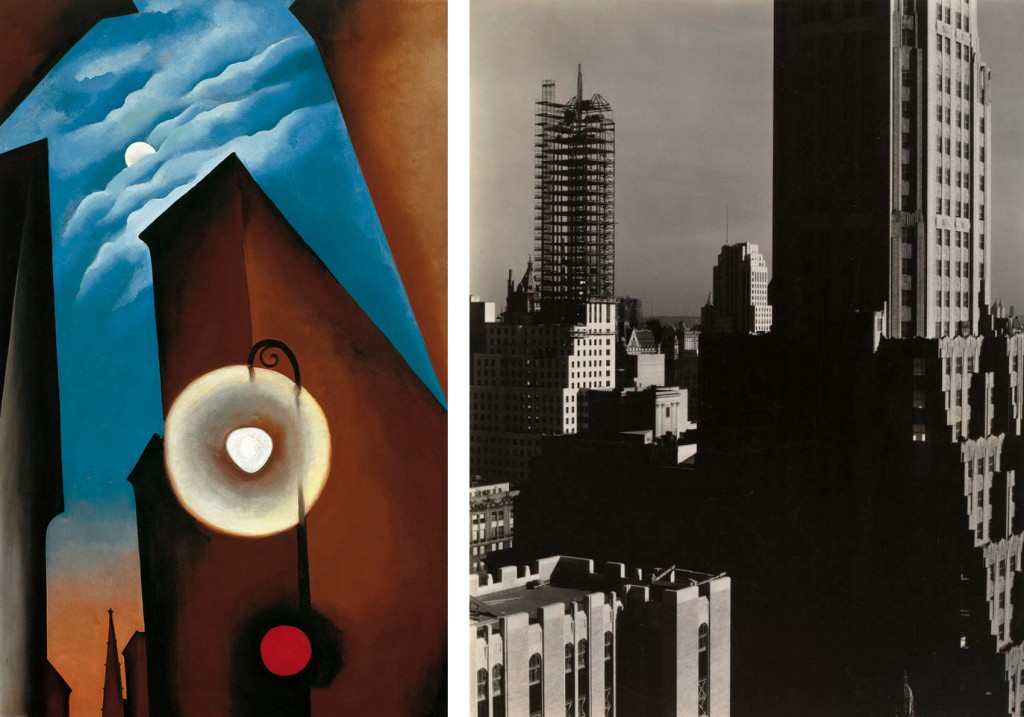 O'Keeffe's Landscapes of New Mexico with Photos of New Mexico



Compare and Contrast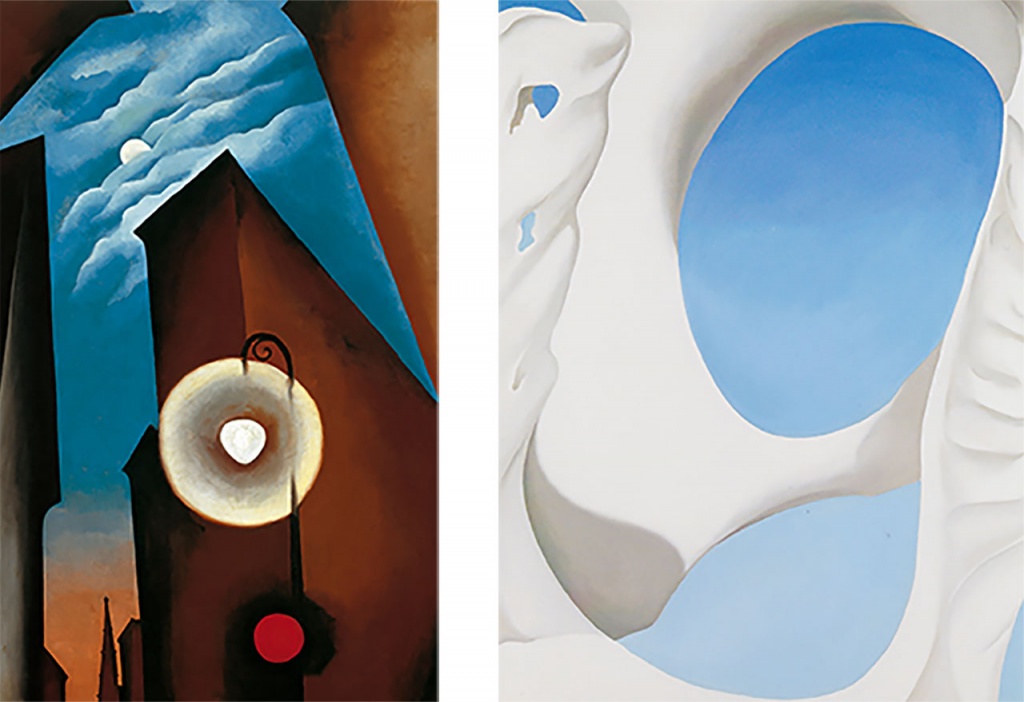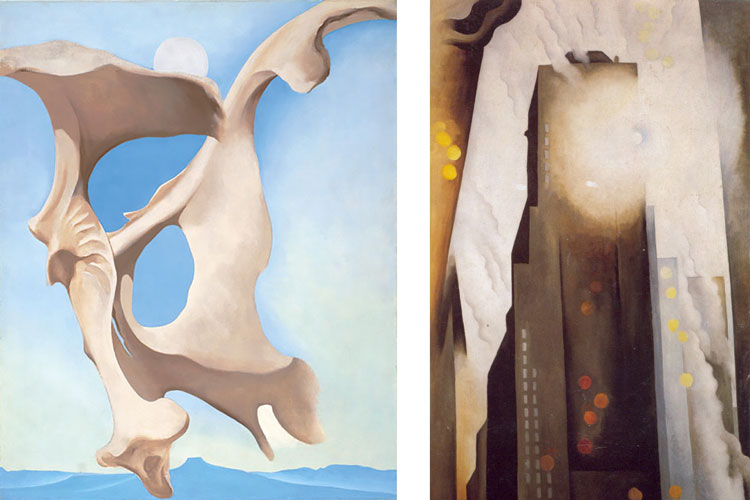 Bio
O'Keeffe Wordle Task
Go to Wordle.net. Using the information you gathered about Georgia O'Keffe create a list of pertinent words and phrases that relate to important aspects of her life. Write your list on the bottom of your Biography Document in Google. Within the Wordle site click Create your own and paste your words into the large text box on the top of the page. Select a color harmony and direction for the word cloud you are creating about O'Keeffe. Create a variety of different Wordles changing the color harmony, and the direction of the text. Create a screen capture and save.
Analyze the information displayed within your Wordle recognizing the different sized words that appear within the design. To make important words appear larger increase the frequency when pasting them into the Wordle. For example, typing Georgia 6-7 times will increase the size of the word within the finished Wordle. Increase the frequency of words expressing the main idea, such as OKeeffe, New-Mexico, Flowers, Desert, and Abstract-art. To get medium sized words type the words 3-4 times, words such as New-York, Alfred-Stieglitz, or bones. For smaller facts about O'Keeffe, details such as important dates, hometown, or colleges she attended, decrease the frequency by typing them in only once or twice.
Wordle Tutorial
Sample O'Keeffe Wordle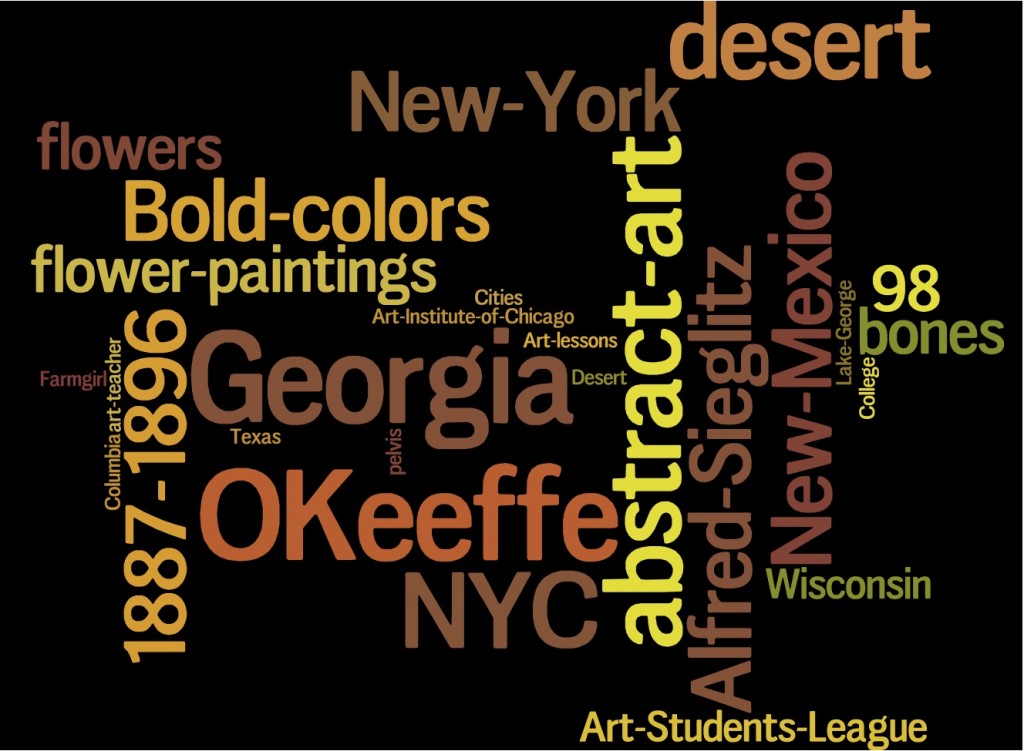 Wordle Task II
After creating a few Wordles about a subject, choose one that creates several blank areas within and between the words, select images that can be inserting into these negative spaces form Internet searches about the subject. Within Adobe Photoshop use the Marque Tool to copy and paste, transform, or rearrange the text from the original Wordle image.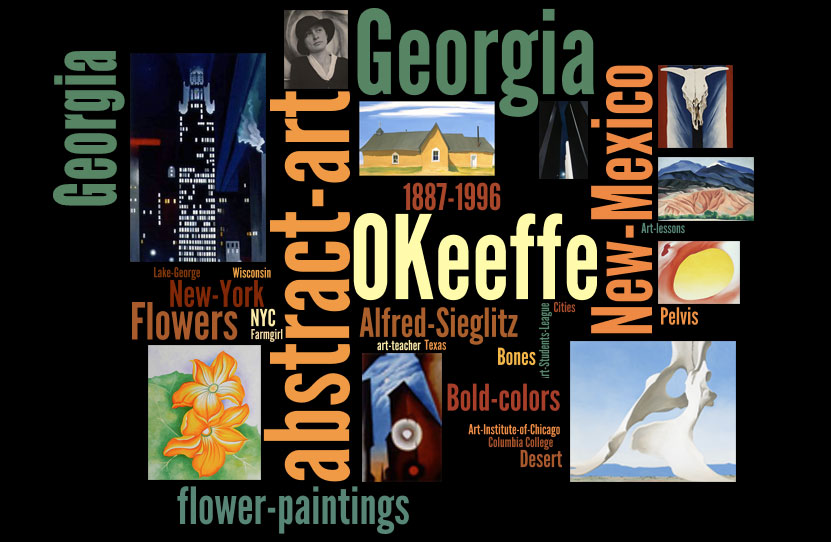 Wordle Task II Tutorial