Advanced Computer Graphics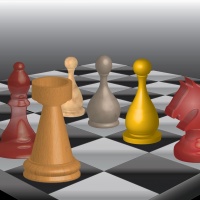 Students taking this course will realize the potential of the computer to create and manipulate visual imagery with the blending of traditional artwork and digital manipulatives. Building skills students can take with them into the work world, they will will create artwork relevant to the publishing field as well as the Arts. Programs such as Adobe Illustrator, Photoshop, and InDesign will be introduced, and no prior knowledge for these programs is required, an aptitude for computers is helpfull.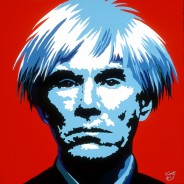 Andy Warhol was born to a working class family in Pittsburgh, Pennsylvania in the summer of 1928. His father was a construction worker and a coal miner. At the early age of 6 he was stricken with a neurological disorder which often left him confined to his bed. During this time Andy found comfort in comic books and celebrity magazines, images and themes that he would use later in his career as a painter. After graduating with an art degree from the Carnegie Melon Institute in 1949 Andy moved to NYC to begin a career as a commercial artist....
read more