Architectural Planning – Perspective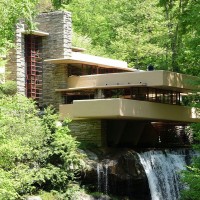 Architectural plans are what architects use to enable builders to construct their designs. An architect needs to design the floor-plan of the space as well as render the 3 dimensional perspective drawings so that the client can visualize their design. Frank Lloyd Wright was a modern architect who developed an organic and distinctly American style. He designed numerous iconic buildings. Wright was born on June 8, 1867, in Richland Center, Wisconsin. After college, he became chief assistant to architect Louis Sullivan. Wright then founded his own firm and developed a style known as the Prairie school, which strove for an "organic architecture" in designs for homes and commercial buildings. Over his career he created numerous iconic buildings. He died April 9, 1959.¹
View my Flipboard Magazine.
I can design a house on the computer with rooms, furnishings, decorations, and a yard using Mr. Fatta's online painting tool Floorplanner.com

I can estimate a 2000 square foot building by using a car as a unit of measure and making sure my house is not larger than 10 cars.

I can allocate space for each room in my design by determining, generally, how many cars would actually fit in the different rooms of my own home.

I can determine and allocate to make appropriate room sizes by making sure there is not too much empty space after the room's category of furnishings are placed as typical for that room.

I can create size appropriate rooms by making sure each room is a car size or slightly bigger, but not more than 2 cars large.

I can establish a color harmony in the room by using similar colors within the room, grouping colors together, and using my knowledge of color harmony.

I can create different moods and feelings in each room by varying the color of furnishings, walls, floors, and decorations to create different color harmonies throughout the house.
Floorplanner
For this project you are going to design a modest, 2,000 square foot, one story, 3 bedroom house using Floorplanner.com. Your house will have a kitchen, living room, dining room, 2 bathrooms, a 2 car garage attached or detached. One or two of the 3 bedrooms can be designed as an office, a gym or game/entertainment room. All rooms should be proportional to their purposes and feel filled once the traditional furnishings for that room have been used; there should not be large expanses of etc space.
The home should include a rectangular, 10,000 square foot manicured yard, complete with paths, patios or decks, lawn and shrubs, a driveway, and one water feature. You may also place one absurd object in the scene but do not over do it.
To help inspire you with your design for your house go Floorplanner.com and view the Gallery there you'll see sample buildings created by other users. As you view the samples notice the size of the building compared to common life objects such as cars and furniture, identify the scale and proportion of the house.
As you construct your own house be sure not to change the size of the objects or you will distort the proportion and scale of the objects in the scene. Keep your rooms a modest size, just enough to fit the necessary furnishings, with the main rooms of your house large enough to fit a car. Use the car, and other items such as door and appliances to help you determine the scale of the space. It is important that the room is proportional to the human size objects, remember not to change the size of objects but to create rooms that will properly fit the necessary items of your house.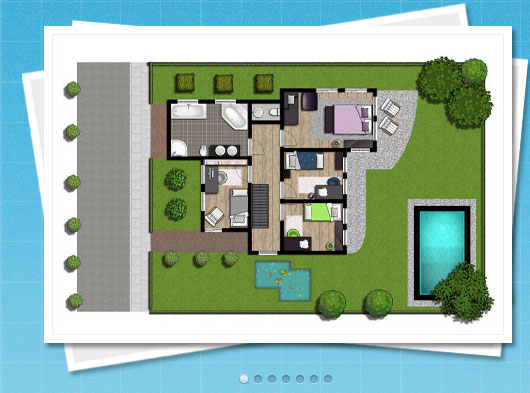 After you have viewed the sample buildings select Help from the top menu bar select Tour to learn how to use the features of the site. Take some time to become familiar with the tools within the program and practice laying out the building, inserting walls, doors, windows, and placing furnishings within the space.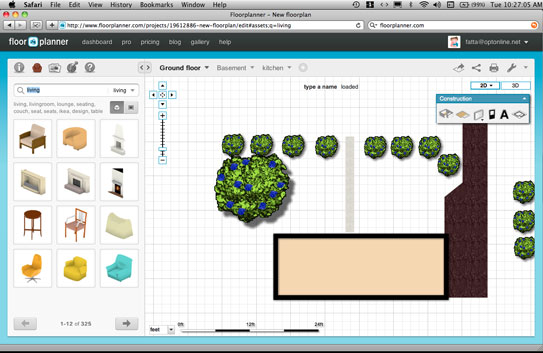 Vocabulary
Converge, perspective, lines coming together at the vanishing point. Depth, the illusion of real space on a flat surface. Dimension, 3 D , an object or form that has three measurements, length, width, and depth. Form, a 3 dimensional object that has volume and takes up space. Foreshortening, portray or show (an object or view) as closer than it is or as having less depth or distance, as an effect of perspective or the angle of vision. Horizon, a horizontal line dividing the sky & ground, or the wall & floor (interior). Horizontal, lines in a side to side direction. Parallel, lines running continuously side by side, equidistant, without touching. Perspective, a system of drawing that gives the illusion of depth on a flat surface using parallel lines that converge at one or more vanishing points. Plane, a flat surface, like a floor, desktop, wall, our ground. Proportion, relationship of parts of an object to their whole. Scale, the relationship of size when the same object is close, and far away. Space, the appearance of depth in a picture, open areas in an 2 or 3 dimensional work.
SUNY Orange Teen Summer Architecture Workshop
Architectural Design Studio – High school students will be introduced to the fields of architecture and design. Participants will learn about the design process by creating their own architectural drawings and models and then developing digital renderings of their design using Google Sketch-Up and Photoshop. Monday, June 27th.
Related Site Pages

Perspective House Study 2 point perspective using Adobe perspective tools to create a house in 2 point perspective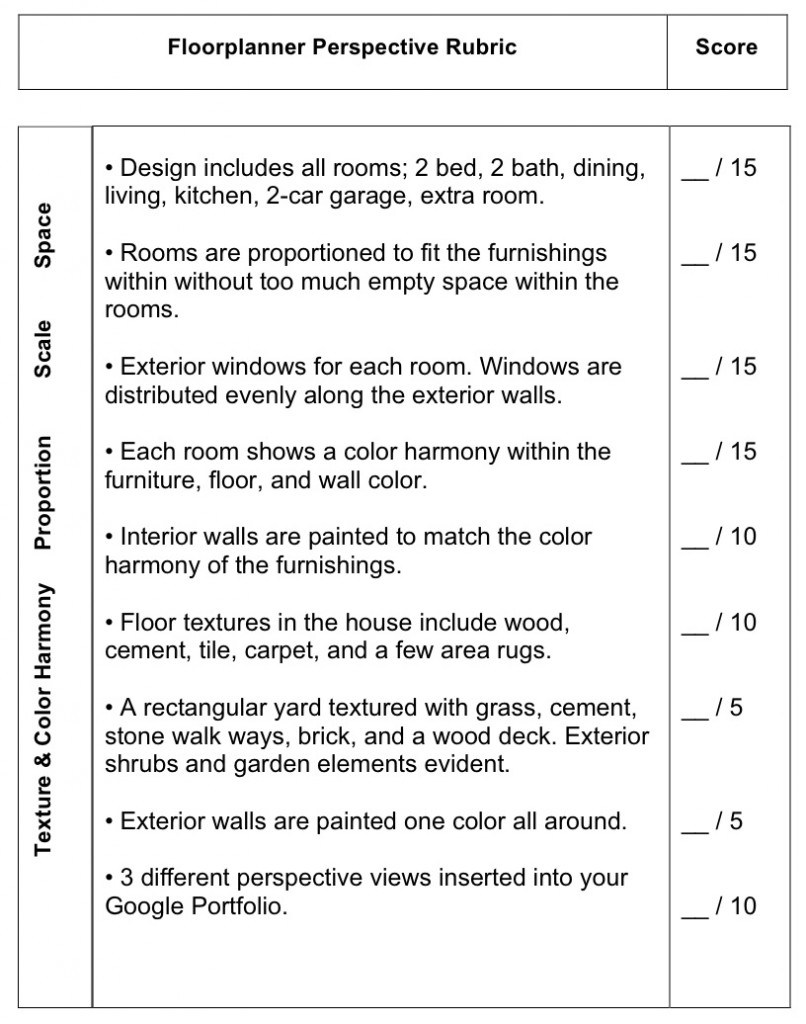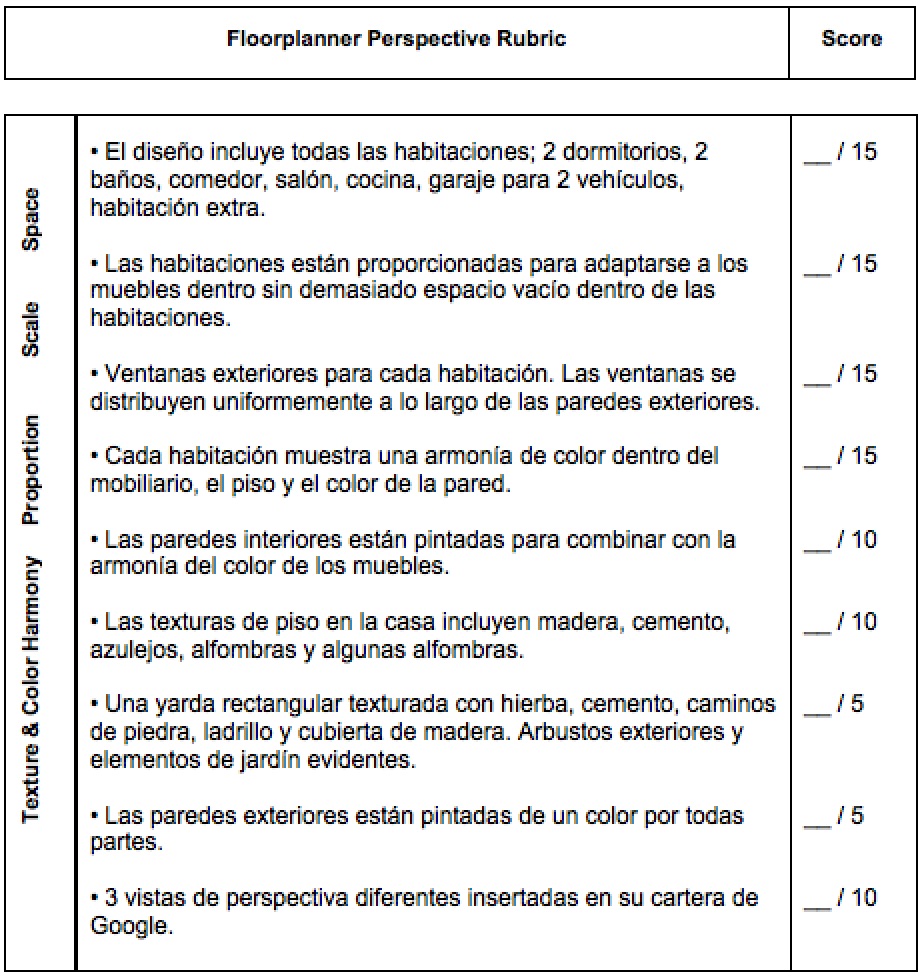 Sources; ¹. http://www.biography.com/people/frank-lloyd-wright-9537511 http://www.franklloydwright.org/home/index.html